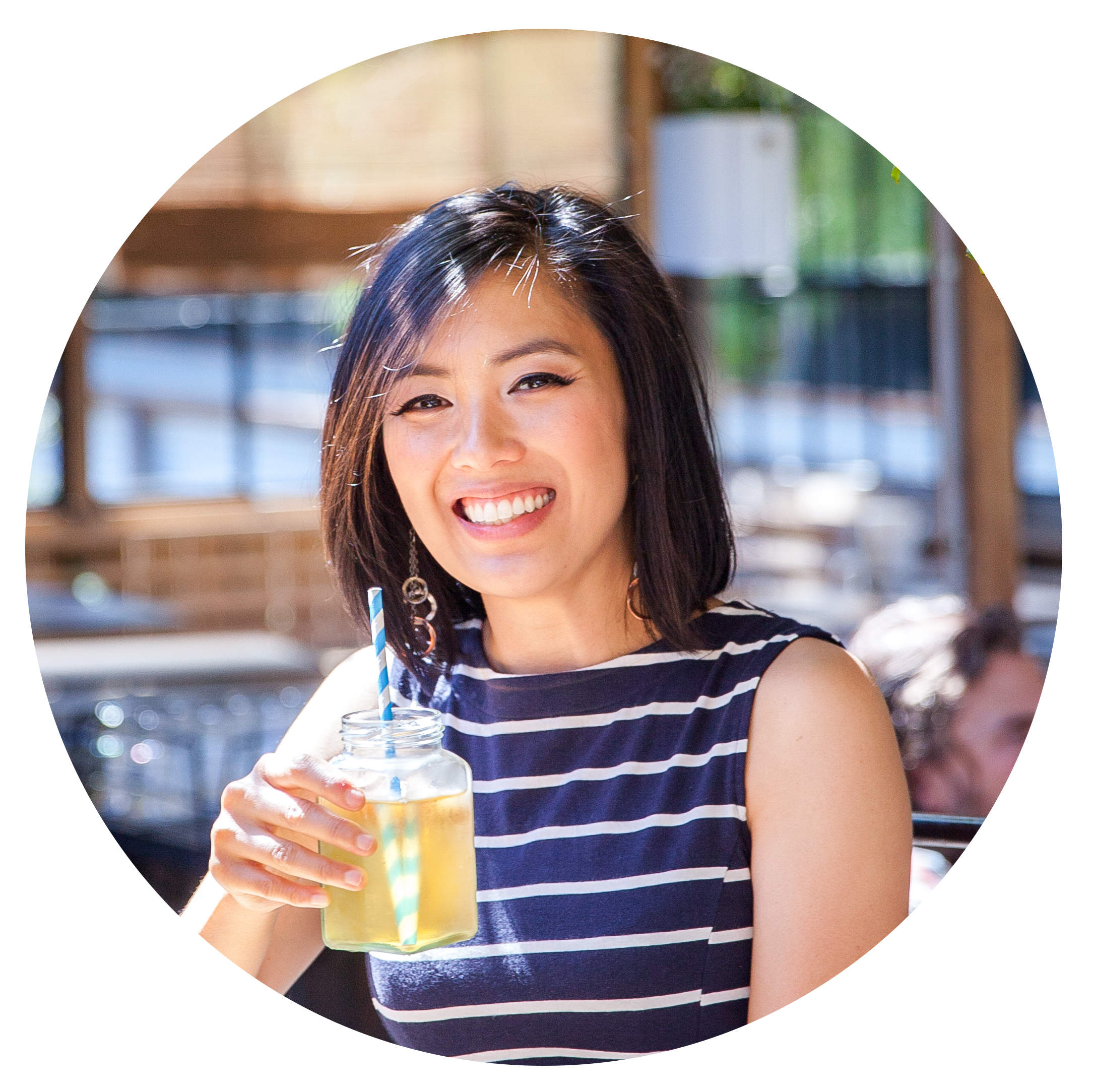 Sing Better, Sing Confidently & Sound Amazing!
Master Your Voice with Kerri Ho

The Vocal Revolution Program was created with all levels of vocalists in mind. From a beginner looking to learn the basics of singing to a professional vocalist seeking to master advanced vocal techniques, this course is for all singers looking to reach their true singing potential .
This course will allow you to...

Sing MUCH higher than you can now (WARNING: you may even be able to reach Mariah Carey Whistle Notes!)
Sing with POWER (uh-huh, say goodbye to 'airy and weak voice' forever! Your voice will be felt!)
Sing with great PITCH (yup, no more singing out of tune, going flat or sharp! Techniques that work!)
Solve the mystery of how to sing MIXED voice once and for all! Master this technique and hear your voice transform
Sing smoothly without breaking or cracking. Be able to rely on your voice in every situation
Sing with NO strain on your throat. Protect your voice and ensure it lasts for decades not years
Overcome fear and nerves and perform with confidence under any situation and on any stage
Sing your favourite songs like your favourite stars. Never again be scared to sing your favourite songs
Sing confidently without losing your voice. Learn to protect your voice so that you have quick recovery times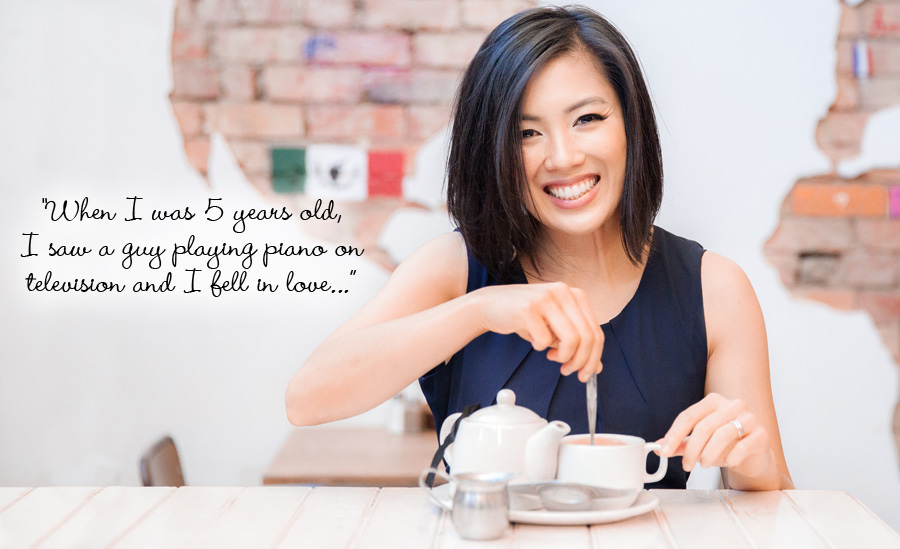 Hi, I'm Kerri Ho
I'M A VOCAL COACH THAT HELPS TRANSFORM VOICES.
HERE'S HOW I CAN HELP YOU.

I'm a singer and international vocal coach.

For over 13 years I have trained in every technique imaginable, including Bell Canto, Speech Level Singing, Method, Opera, Musical Theatre, Jazz and Contemporary Pop.

Since April 2004, in pursuit of my calling, I've worked in music retail, facilitated music education programs for kids in pre-schools, taught piano and voice programs in primary schools, founded and conducted acappella groups and choirs, directed music/creative departments in large contemporary churches, and above all, been completely obsessed over studying and teaching voice.
I made The Vocal Revolution program so that both aspiring singers and veteran vocalists could have a resource that helps them at every point in their journey.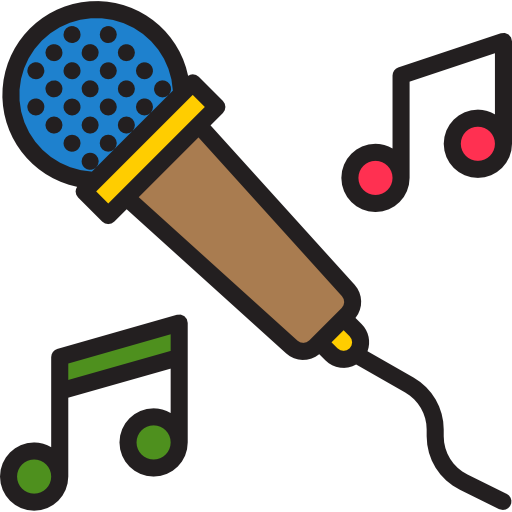 Course Information
HERE'S WHAT'S INCLUDED WITH THE VOCAL REVOLUTION PROGRAM

14 Vocal Technique Video Lessons: I'll teach you the singing secrets I teach my One-On-One students – to help you sing better than you have ever sung before
2 Video Lessons on "How to Belt & Mix Your Voice": I'll explain how your head voice and chest voice can be mixed to help you sing & belt with great power and no strain
"The 10 Steps to Becoming a Confident Singer" Video Lesson: I'll help you stop doubting yourself, attack negative thoughts & fear and become the confident singer you always wished you could be
"The Essentials of Vocal Health" Video Lesson: I'll tell you all you need to know about keeping your voice healthy, what to do if you have vocal damage or fatigue, what to do when you get sick but still need to perform and more.
"How to Overcome Nerves & Perform at Your Best" Video Lesson: I'll give you some great tips to overcome stage fright and anxiety so that you can perform with confidence
Audio mp3 Practice Workouts & all 19 Video Lessons: You'll get to download these to your mobile device for on-the-run practice, wherever and whenever you like, in male or female range
And you also get these amazing FREE Bonuses:
Song Application Tutorial Video Lessons: I'll teach you how to apply specific exercises to your favourite songs and instantly sing them more easily and sound 10 X better!
Tea Time With Kerri (Audios): I'll inspire, motivate and encourage you to keep going especially when you feel like giving up
ENROLL NOW WITH A
ONE-TIME PAYMENT OF $97 ENROLL NOW WITH
THREE INSTALLMENTS OF $39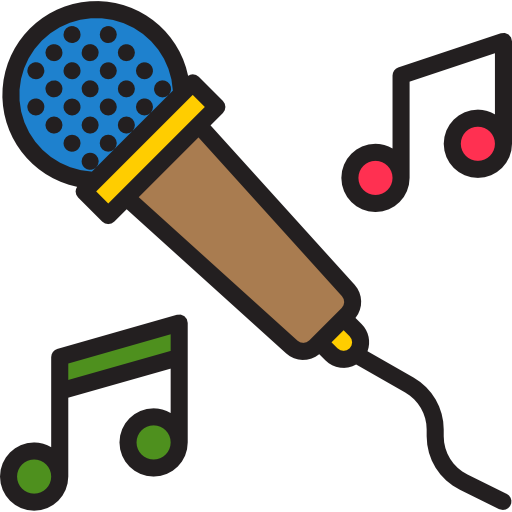 WHO IS THIS COURSE FOR?
ANYONE THAT WANTS TO SING TO THEIR MAX POTENTIAL

The Vocal Revolution Program is designed for people looking to master their voice and share it with the world
The Vocal Revolution Program is designed for you. It's designed to provide value and help you grow as a singer regardless of your level of expertise and experience. Maybe you've been singing for 20 years. Well, I believe there's information in the course that you will either learn or relearn.

Maybe you've always wanted to sing, but are too afraid to go beyond singing to an audience of one or a few friends and family members. Well, I'll show you how to sing your favourite songs like your favourite singers, and help you develop the confidence to sing for an audience of 1 or 1,000.
DON'T TAKE MY WORD FOR IT
"I stumbled across Kerri Ho by chance and I'm glad I did! I love her program. The vocal revolution program is amazing. It was so much more than what I anticipated. I love being a part of the tribe and doing this journey together with other singers." - Melinda Williams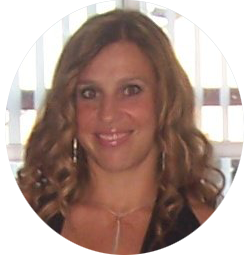 "I HAD DEVELOPED BAD SINGING HABITS..."
Paula Lown, Singing Teacher - Ireland

"I had developed bad habits from my earlier exam work and doing Kerri's program has helped me overcome the problems that I had. I would have a tendency to over sing, to strain, to have my jaw very tense, but doing Kerri's exercises means I now sing with a much looser jaw, I have a greater vocal range...my voice is different!"
There's Absolutely No Risk
I Offer a 30-Day Money-Back Guarantee

If you buy Vocal Revolution today and don't agree that it's worth every bit of the price, I will quickly refund your money. No hassle and no questions asked. You have my word on it. Just send me an email at [email protected] and we will promptly refund your money if it's within 30 days of your purchase date.
ENROLL NOW WITH A
ONE-TIME PAYMENT OF $97 ENROLL NOW WITH
THREE INSTALLMENTS OF $39
Course Curriculum
Introduction
Available in days
days after you enroll
Module #1: Essential Foundations 1 - Correct Technique that will help you sing better and for a long long time!
Available in days
days after you enroll
Module #2: Essential Foundations 2 - Correct Technique that will help you sing better and for a long long time!
Available in days
days after you enroll
Frequently Asked Questions
When does the course start and finish?
Whenever you like! I've created this course with your convenience in mind. You are free to take the course completely at your own pace. My recommendation to get the most out of the course is to work on each module for at least 1 month. However, if you master it sooner you can go onto the next one no problem. And if you need more time, you are free to take it. Also when life gets a little crazy (don't we all know that can happen!), you can always simply pick up where you left off and keep going.
How long will I have access to the course?
Forever! Once you buy the course, you have lifetime access.
What if I want a refund?
We are happy to issue a refund within the first 30 days.
What skills will this course teach me?
The Vocal Revolution is a course that takes you from beginner to advanced level in vocal technique, so you learn a LOT! From the basics of posture and breathing for ease and freedom in singing all the way to mastering your head voice, chest voice, mixed voice and how to belt impressively without hurting yourself! Also the 'other' things every singer needs to know including the best vocal health, performance and overcoming stage fright and developing confidence as a singer and more!
Will I be able to sing the way I've always wanted by the end of the course?
The concept for The Vocal Revolution is to give you ALL you need to sing the way you've always dreamed. So, although I can't guarantee anyone's success because it also depends on how regularly and correctly you practice and your overall commitment and dedication, that is absolutely the intended outcome!
What equipment/tools will I need to complete the course?
Access to a computer or device (e.g. tablet or phone), an email account, and PASSION and dedicated time to practice!
Will I get access to the full course all at once?
What do I do if I need help?

If you need help with something related to the course, please contact [email protected] Thanks!
Can't wait to have you join our Vocal Revolution! Always believing in YOU Songbird, Kerri xo
Kerri Ho completely changed by life!
Erik Balcaen, Entertainer - Belgium

"Kerri Ho completely changed by life! Practicing Kerri's program exercise by exercise, day by day, month by month, believe me...my singing instrument is now my best friend!"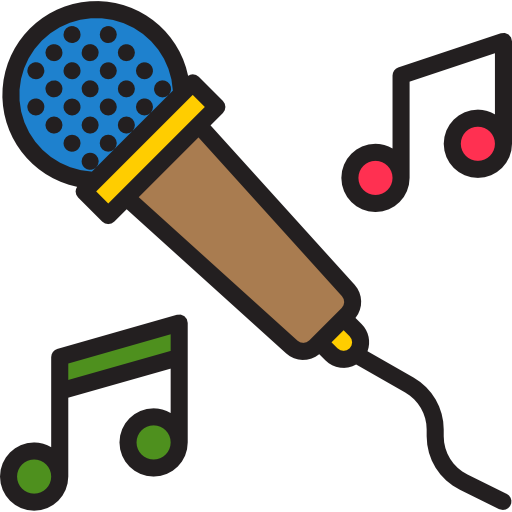 JOIN THE VOCAL REVOLUTION TODAY

Join the tribe today and start your Vocal Revolution journey. Whether your new to signing or a 10+ year veteran, this course has something for you.
Learn to master your voice by removing bad habits and adopting new techniques that will help you sing with greater power, greater range, and more confidence.
Get The Vocal Revolution Program Today!
ENROLL NOW WITH A
ONE-TIME PAYMENT OF $97 ENROLL NOW WITH
THREE INSTALLMENTS OF $39